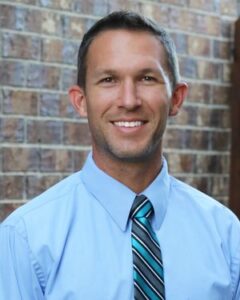 Dr. Dustin McCammon was born in southern California and lived there until 10 years of age. He has fond memories of going to Disneyland and Anaheim Angels' baseball games as a child. His family then moved to Utah where he attended middle and high school. After graduating from high school, Dr. McCammon served a 2-year church mission in Argentina. While there, he fell in love with the culture, the food, and the people.
He earned a Bachelor of Science degree from the University of Utah, and after college, he attended Tufts University School of Dental Medicine in Boston, MA. While at Tufts, Dr. McCammon served as the president of his religious chapter for student dentists, was selected by his instructors to be a teaching assistant, and received merit scholarships for high academic achievement. Dr. McCammon graduated from dental school, summa cum laude (with highest honors), earning a D.M.D. (Doctor of Dental Medicine).
Dr. McCammon is a member of the following associations:
American Dental Association
Academy of General Dentistry (AGD) — Dallas Chapter President 2017 and 2018
Texas Dental Association
North Texas Dental Society
American Academy of Cosmetic Dentists (AACD)
American Academy of Facial Esthetics
Dr. McCammon enjoys spending time with his wife and 4 young kids. His children play multiple sports and he finds great joy in watching them compete. He loves being outdoors and has fun playing and watching sports. He also finds great joy in making people laugh and smile.