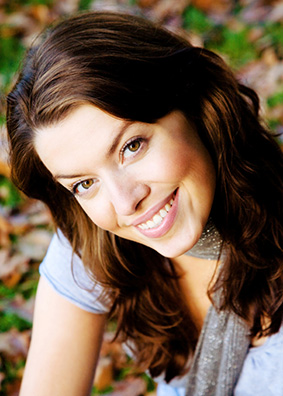 Do you hesitate to smile around other people because of the appearance of your teeth? Our cosmetic dentistry team has a solution for you! Whether you need a simple teeth whitening or dental crown, we can help improve the aesthetic of your smile.
At Parkview Dental of Prosper, our experienced dental team can work with you to develop a plan for your new smile. Restoring your smile can also restore your confidence, giving you the self-esteem boost you need for that presentation, wedding, or job interview.
Cosmetic Dentistry Services at Parkview Dental
We want you to look your best, which is why we offer several different services to get you smiling again. Our services include the following:
Teeth Whitening: If you hesitate to smile because of yellowed or stained teeth, a simple teeth whitening solution can help. We provide both in-office and take-home professional teeth whitening for our patients. Whether you come in for one visit or you want to whiten from the comfort of your favorite chair, our professional whitening can make your teeth up to eight shades brighter!
Cosmetic Bonding: Our cosmetic bonding is an affordable option for reshaping your tooth or for repairing minor damage. Bonding uses composite resin made especially to match your natural tooth color. The resin bonds to your tooth and rejuvenates your beautiful smile!
Dental Crowns: We can improve your smile with a dental crown in as little as one day! Our dental crowns can be used to give more even, natural shape to a tooth or to cover a tooth with a stain or discoloration. Each dental crown is custom-made and color-matched to give your smile a stunning lift.
Dental Veneers: With dental veneers from Parkview Dental, you can repair several issues at once. If you have minor flaws in your smile like stained teeth, misshapen teeth, or a gap between two teeth, dental veneers can help! Transform your smile with beautifully white, evenly aligned dental veneers.
Are You Ready for a New Smile? Call us Today!
Are you ready to give your smile a new makeover? Call us today to schedule a consultation appointment. Our team is happy to answer any questions you have and to show you how to transform your smile into a brighter, more stunning one!