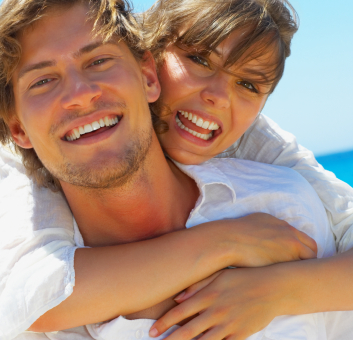 Have you ever wondered why we are born with wisdom teeth? Centuries ago, our wisdom teeth were useful extras, popping out just when humans needed them. Nowadays, they seem like more of a nuisance than a help.
Our staff at Parkview Dental can get rid of those pesky extra teeth for you! Our experienced team will take good care of you from the second you step into our office. Don't let a problematic wisdom tooth ruin your plans.
Wisdom Teeth and Complications
Whether you are younger or older, wisdom teeth may be causing you some pain. Wisdom teeth often become decayed after erupting due to their position in your mouth. We can easily extract that painful tooth and help you feel better!
Many patients also experience impacted wisdom teeth, which means the tooth is blocked by other teeth. Impacted teeth can cause infections and other problems as your adult teeth finish coming in. With the help of a specialist, we can take out all of your wisdom teeth and prevent future dental issues.
Parkview Dental's Wisdom Teeth Removal Process
When you come into our office, we do everything we can to help the removal process run smoothly. We start by administering IV sedation, a heavy dental sedation method that helps you feel relaxed during the procedure. The dental team works efficiently and quickly, and removing all four teeth usually takes less than an hour.
After we're finished with removing your wisdom teeth, we'll give you the pain medications you need and some gauze for the ride home. Because the IV sedation is quite heavy, you will need a loved one or friend to drive you home. Once you're at home, take it easy for a few days, as rigorous activities might prevent your mouth from healing quickly.
For Efficient Wisdom Teeth Removal, Contact Us Today!
If you are ready to have your wisdom teeth removed, contact us today. We can schedule an appointment and answer any additional questions you may have about our wisdom teeth removal process. We're excited to meet you!