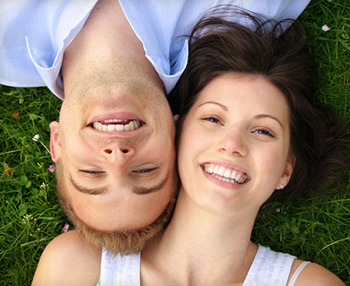 Have you thought about giving your smile an instant makeover? At Parkview Dental of Prosper, we can customize porcelain dental veneers just for you. A dental veneer is designed to cover minor flaws in your smile with an ultra-thin porcelain shell.
Why Dental Veneers?
Many of our patients would like a simple way to repair different flaws in their smiles all at once. A dental veneer can provide cover and strength for your teeth. Dental veneers can benefit patients with the following issues:
Stained teeth. When a stain only affects one or two teeth, a dental veneer may be a better option than a total teeth whitening. Bleaching may also be ineffective on some deep-set stains, which is why we offer dental veneers.
Small cracks or chips. If you have a tooth that is cracked or chipped, especially a front tooth, dental veneers can easily repair your smile.
A misshapen or misaligned tooth. For our patients with just one tooth that is oddly shaped or one tooth out of alignment with the other teeth, dental veneers can be a great option. Braces can be too much effort for a single tooth!
Gaps between teeth. A small gap can be quickly covered with a dental veneer, giving your smile an even, beautiful look.
How Do Dental Veneers Work?
When you first come into our office for a consultation, we can examine your teeth to find the best treatment option for your situation. We also take an impression of your teeth to create a mold for your dental veneers. Here at Parkview Dental, we do everything we can to ensure your dental veneers are customized to your smile.
The dental veneers are created using high-quality porcelain material and designed to fit right over your teeth. After the veneers are finished, we prep your teeth for bonding and then bond the porcelain veneers right to your teeth. Your dental veneers can give you a stunning new smile before you walk out of our office.
Porcelain Veneers at Parkview Dental for Comfort and Confidence
Porcelain veneers not only strengthen and repair your teeth, but they can give you the confidence of having a beautiful new smile to share. Our veneers are designed to fit comfortably in your mouth. A rejuvenated smile may be just what you need!
Call Today for a Consultation
Are you ready for a stunning smile transformation? Call today for a consultation, and we can show you how our dental veneers can give you the smile you've always wanted! We'll set up an appointment that's convenient for you.