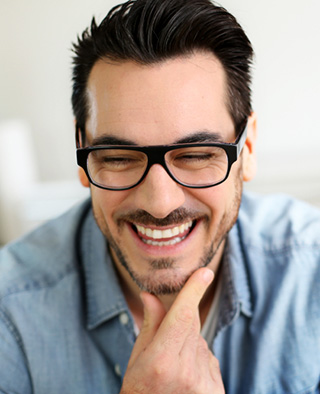 Our Parkview Dental office in Prosper is excited to introduce CEREC same-day porcelain crowns for our patients!
With traditional crowns, two or three visits are necessary to mold the teeth, design the crown, and wait for the new crown to be shipped to our office. With the advanced technology of CEREC, we are equipped with a machine that produces high-quality crowns during a short wait in the dental chair!
What Is CEREC?
CEREC stands for Chairside Economical Restoration of Esthetic Ceramics. Instead of waiting for a few weeks to have a laboratory make your crown, we take digital images of your teeth and produce the crown right here in our office. You only need to come in once for the entire procedure, which means no additional numbing or fitting is needed.
Benefits of Same-Day Dental Crowns
Do you have a chipped or broken tooth, or do you have a tooth that needs extra support? A dental crown can restore the look and function of your tooth. Our patients like same-day crowns because:
Same-day porcelain crowns are permanent. We can permanently place your new dental crown during your visit, which means you don't need to wear a temporary crown.
Our porcelain crowns are strong. Each CEREC crown is cut from a solid ceramic block, creating a seamless dental crown ready to protect your tooth for years to come.
No messy molds are used. Our CEREC machine uses 3D digital imaging to create each individual crown. Your dental crown is cut using precise laser technology.
Inlays and onlays are available. If you need a smaller repair like an inlay or an onlay, our machine can do that too! The final product can still be placed on the same day, just like our crowns.
Each dental crown is color-matched. You don't want your dental work to stand out or give you unwanted attention, which is why we color-match each crown to blend in with your natural smile.
Call Today for a New Dental Crown in Prosper
For a new dental crown in just one appointment, call today to schedule with our Prosper office! We're excited to meet you and show you how our CEREC machine works and how a same-day crown can benefit you. Our friendly dental team can answer your questions and provide any information you need about your treatment.