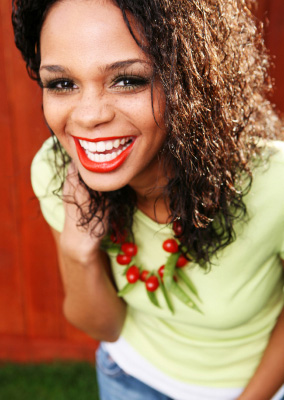 Do the words "root canal" make you nervous? Here at Parkview Dental, we do everything we can to ensure your procedure is worry-free. Root canal therapy is the best way to get rid of tooth infection — and pain — and help you feel better as soon as possible.
Symptoms of a Tooth Infection
A tooth infection is serious and needs to be treated as soon as possible, so you can keep your adult teeth. Call us right away if you are experiencing any of the following:
Pain that won't go away. Although consistent pain doesn't necessarily mean you have a tooth infection, you should still see a dentist. Pain can also be a sign of a damaged filling or tooth decay.
A discolored tooth. A tooth infection can cause your tooth to turn a gray or black color.
Persistent tooth sensitivity. If you have a tooth that is sensitive to hot or cold and the sensitivity affects you for a long time afterward, come see our experienced dental team.
Increased tooth pain with pressure. A tooth with an infection may feel painful when you're eating or if you touch your tooth.
Gums that are swollen and red. The area around an infected tooth often turns into an abscess, which means a pocket of infection can make your gums swell up. Pain often accompanies an abscess tooth.
A loose tooth. For a loose adult tooth, you should always call our office. We want you to keep your adult teeth, and dental treatment can often help.
Tooth damage. Due to a crack, chip, or break, you may have exposed your tooth root to infection or nerve damage. If you have any pain that accompanies damage to your tooth, make an appointment today.
Bring your dental concerns to us because we are ready to help you today!
The Root Canal Process
When you come into Parkview Dental of Prosper, a dentist will examine your teeth and take x-rays, so we can see exactly what is going on inside your tooth. Our team works with you to ensure your comfort during the process, starting with local anesthetic. If you are still nervous, we can also provide you with sedation options.
Once you are numb, the dentist cleans the infected pulp out of the tooth. After removing the infection, the tooth is cleaned and dried, and an antibiotic is often applied.
In many cases, we prep for a crown to further protect your tooth from infection. We offer CEREC same-day crowns for your convenience, or we can take an impression for a traditional crown.
Ready to Feel Better? Call Today!
A tooth infection can affect your life, whether you can't sleep from the pain or you have a hard time eating. Call today to schedule an appointment. We want you to feel better as soon as possible!