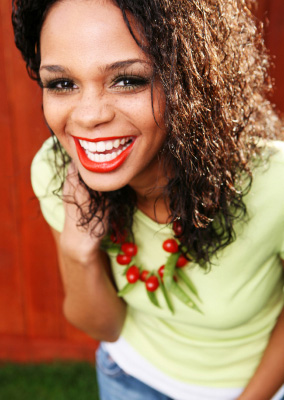 Brighten Your Smile With Our Professional Teeth Whitening
Has your some become dull over time? Do you have yellowing, stained, or discolored teeth? Restore some confidence to your smile with our professional teeth whitening services at Parkview Dental of Prosper!
For your convenience, we offer two types of professional teeth whitening services. Zoom!® is our in-office teeth whitening system, and we also provide take-home kits that are professional strength. Call us to find out which teeth whitening system will work best for you.
In-Office Whitening With Zoom!
Do you hesitate to smile because of discolored or yellowing teeth? Parkview Dental is here to help! We provide same-day teeth whitening services with our Zoom teeth whitening treatment.
When you come into our office for a teeth whitening treatment, you can leave the same day with a brighter, more brilliant smile! Our in-office treatment is especially popular for patients with important upcoming events or other situations that need instant results. Our dental team can help you feel more comfortable during your visit, and you can leave with a stunningly white smile.
Take-Home Whitening Trays
Would you like a more convenient option when it comes to whitening your teeth? Our professional-strength take-home kits can whiten your teeth from the comfort of your favorite chair! We can also show you how to use the kits for maximum effect.
The gel in our take-home trays is designed to make your teeth up to eight shades brighter without causing tooth sensitivity or other problems. Remember that over-the-counter whitening kits often cause sensitivity issues, and they aren't as effective as our professional whitening option.
A take-home kit from your trusted dentist can bring you dazzling results along with the safety you expect from your dental professional!
Call Today for a Whiter, Brighter Smile!
Are you ready to smile with confidence again? Call today to see how we can transform your smile into a dazzling one! We are excited to meet you and show you how we can enhance the aesthetic of your teeth to improve your smile.